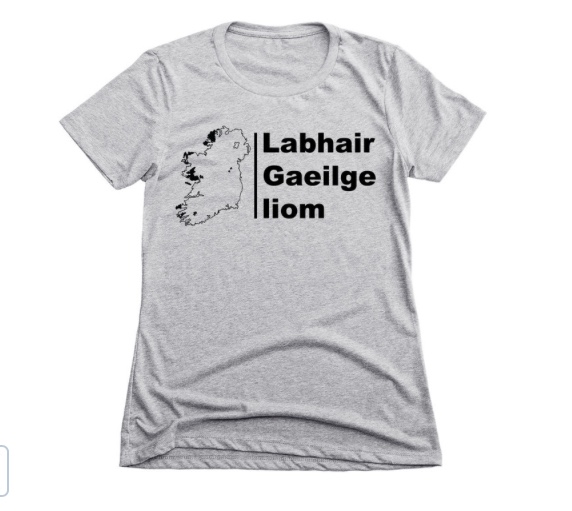 (30-Bealtaine-21) – To our Members,
Please join us in our members OPEN HOUSE today. 2 PM EDT, 7 PM Ireland.
(07-Aibreán-21) – To our Members,
Hear Ye! Hear Ye! Éistigí! Éistigí! Members, Please don't miss our OPEN HOUSE this Sunday April 14 at 2 PM EDT (Philadelphia) – 7 PM IST (Ireland) – 11 AM PDT (California) – There will be a KAHOOT trivia competition for all! All levels of learners are encouraged to participate. If you receive an email about this Nuacht post, please RSVP via email whether attending or not. Tá súil agam go bhfeicfidh mé sibh ann! (I hope that I will see all of you there!) Have you read the Nuacht below?
(05-Aibreán-21) – To our Members,
I am so excited to share the news with all of our members. Today we decided to try a new method of selling Irish language t-shirts by re-launching a campaign but on a new platform called BONFIRE. We can provide a choice of 9 different shirts and several colors which we could not do before. Here is the link. Labhair Gaeilge liom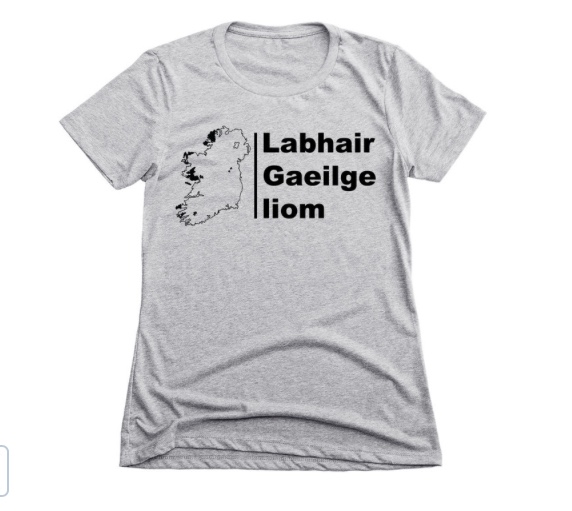 (05-Aibreán-21) – To our Members,
I want to encourage all of our members and visitors to keep learning and using Irish on a daily basis. If you are a visitor and open to the idea of completely learning and using the Irish language, please consider joining us. We now have successfully integrated our Twitter posts (@Irish_Learner) with our website. Click here to view. You can help support us by sharing our posts on Twitter to reach more people. We can all have a hand in promoting the Irish language by attracting new learners.
(03-Aibreán-21) – To our Members,
We have started a Forum for conversation, exchange of ideas, questions, a book club, and a video club. Please help us explore what it means to have and use a Forum. If you have been using Facebook, Twitter, or other Social Media consider having your Irish language learning conversations here instead where we are focused on and dedicated to the Irish language 100%. Click Here to visit the Forum. I am no expert on forums but I am willing to learn to help you and the Irish language succeed together.
(17-Márta-21) – To our Members, Thank You! Go raibh míle maith agaibh! Thank you for being a member!
Just today, Lá Fhéile Pádraig (St. Patrick's Day), I am happy to announce that we are now finally able to notify our members via email when new posts are published. Today, many of you should have received emails about our recent posts and you will continue to get notified as new learning content is generated and posted, buíochas le Dia (thank God).
If you are still having a problem with your Member ID and Password, please email us to help get you back to seeing our posted lessons.
(17-Márta-21) – To our T-Shirt Supporters, Thank You! Go raibh míle maith agaibh! Thank you for supporting us and spreading the Irish language.
Stay tuned for more campaigns to come! Would you like to contribute by creating a design? Please email us.